Let's face it, it can be a challenge to find a unique gift for the non-girly contingent of a wedding party. We have found an amazing option, however. Take a look at these!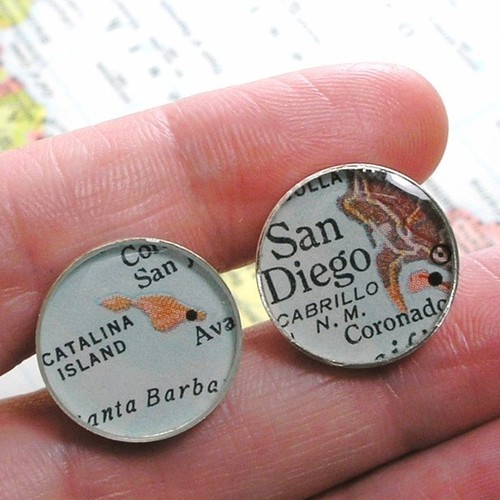 Completely customizable vintage map cufflinks! You can choose any place in the world. We love that they are colorful and so unique.
As if we didn't already love them enough, they come in an awesome package too!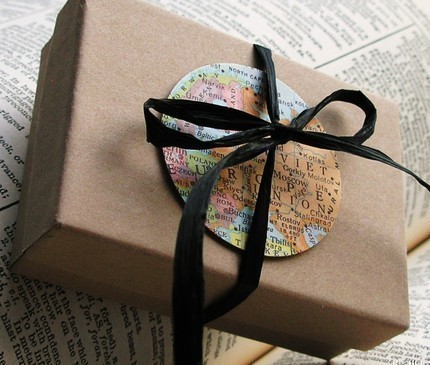 You can find these cufflinks here. We hope you like them just as much as we do!