The wedding story of Adrianne and Gabriel, married (again!) on March 26, 2020 in a private backyard in Atlanta, Georgia. If you don't happen to believe in miracles, this story just may convince you otherwise!
---
"It wasn't the wedding we planned," Adrianne said. "And it was absolutely perfect."
An Unexpected Change of Plans
I connected with Adrianne and Gabriel when their wedding plans had to change due to the COVID19 pandemic of 2020, leaving them without a venue, and also without an officiant (theirs had planned to travel to Atlanta from Florida, but found herself unable to travel due to quarantine restrictions).
Adrianne and Gabriel were torn. Sure, they could reschedule, but there was one major issue: this specific day was very important to them, as it was the 10 year anniversary of their original wedding. They had been married to each other previously and have a daughter together, named Leah.
Let's count the miracles so far in this beautiful story:
Miracle 1: Leah herself (every child is a miracle)
Miracle 2: Adrianne and Gabriel getting back together after their divorce (attributed in large part to Leah's continuous and heartfelt prayers)
Miracle 3: Being able to marry on their 10 year anniversary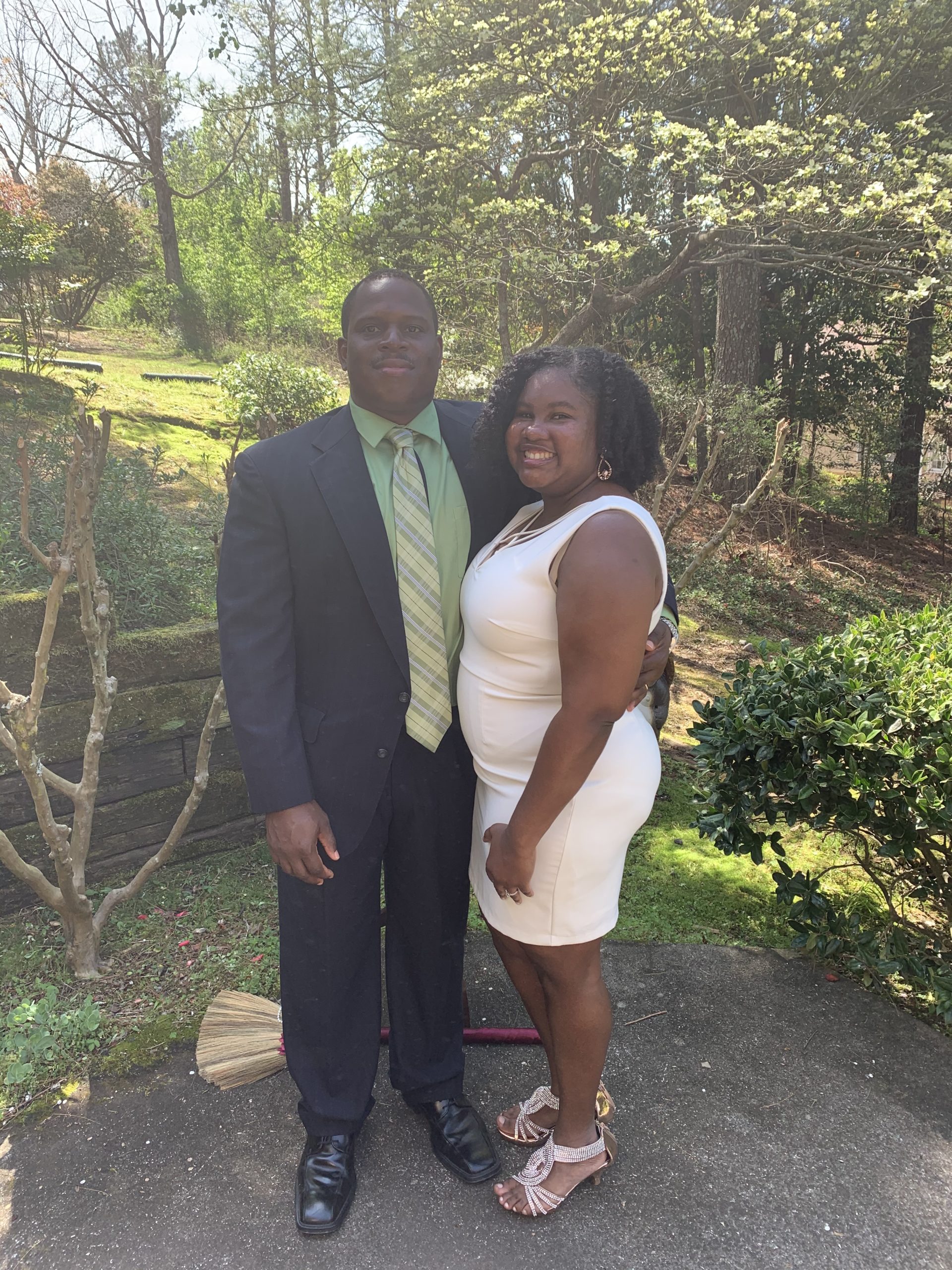 A Perfect Wedding
We originally thought to do the ceremony in a park. However, with quarantine restrictions changing daily, on the day before the wedding we found ourselves with closed parks and once again no venue.
Not to worry – I was able to offer my backyard for the private ceremony, and the weather was simply perfect! (Miracle 4)
Adrianne and Gabriel's best friends attended the ceremony in person, and we streamed the wedding on Facebook Live for other friends and family to participate.
Miracle 5 manifested the night before the wedding. Everyone was devastated that the original officiant, Adrianne's mentor who was instrumental in encouraging and supporting the mending of Adrianne and Gabriel's relationship, couldn't perform the ceremony. However, less than 24 hours beforehand, it occurred to Rev. Gwendolyn that she could take advantage of technology, and offer the prayers and scripture readings virtually.
During the ceremony, I had Rev. Gwendolyn on FaceTime on my phone, and we co-officiated side by side. Two is better than one, for sure!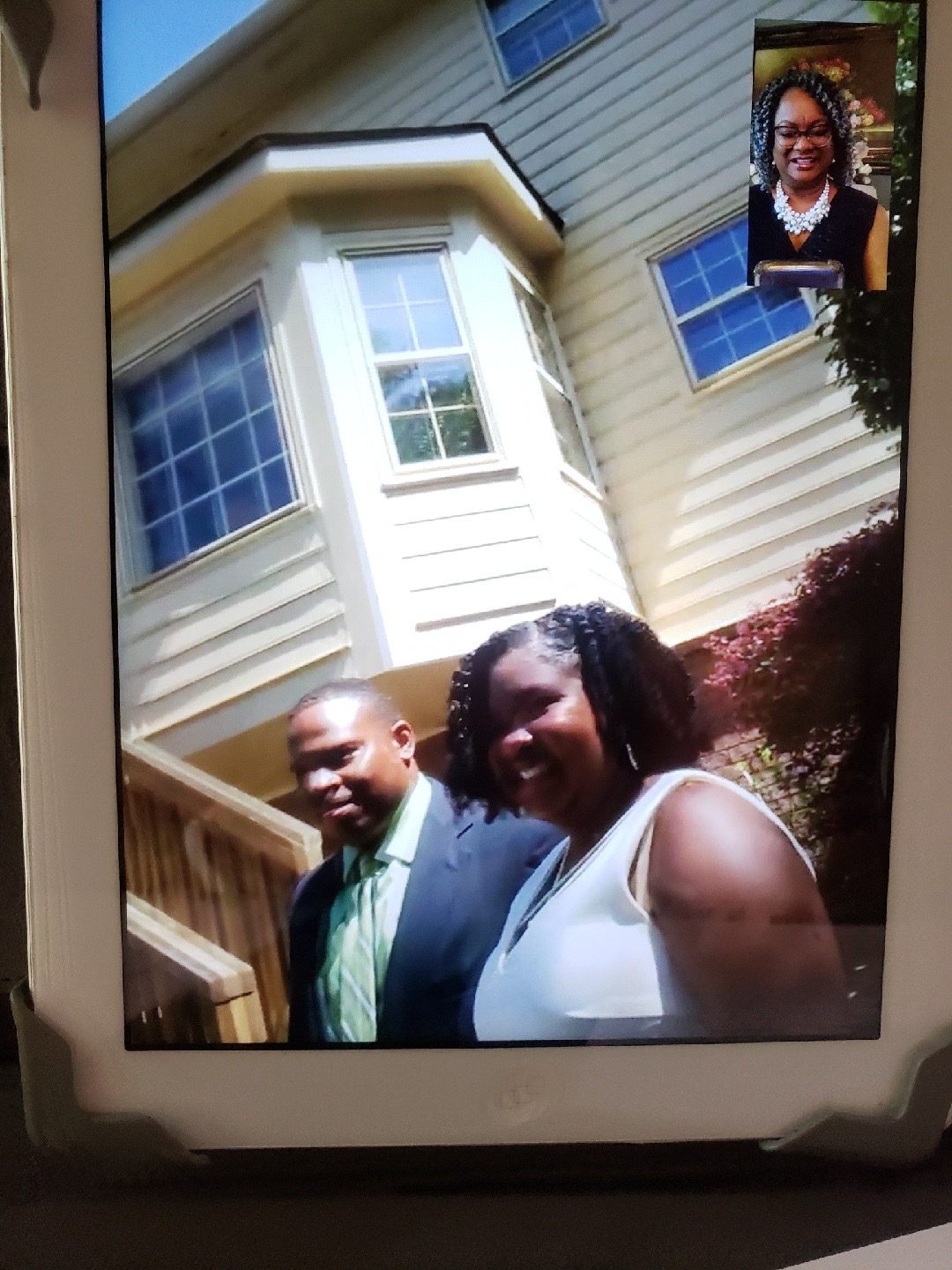 Afterwards, Adrianne and Gabriel toasted with ginger ale and took a few photos around the yard before heading out to pick up lunch to go. So 2020 – quarantine wedding style!
Nothing was as they had planned… and yet, as Adrianne said, everything was perfect.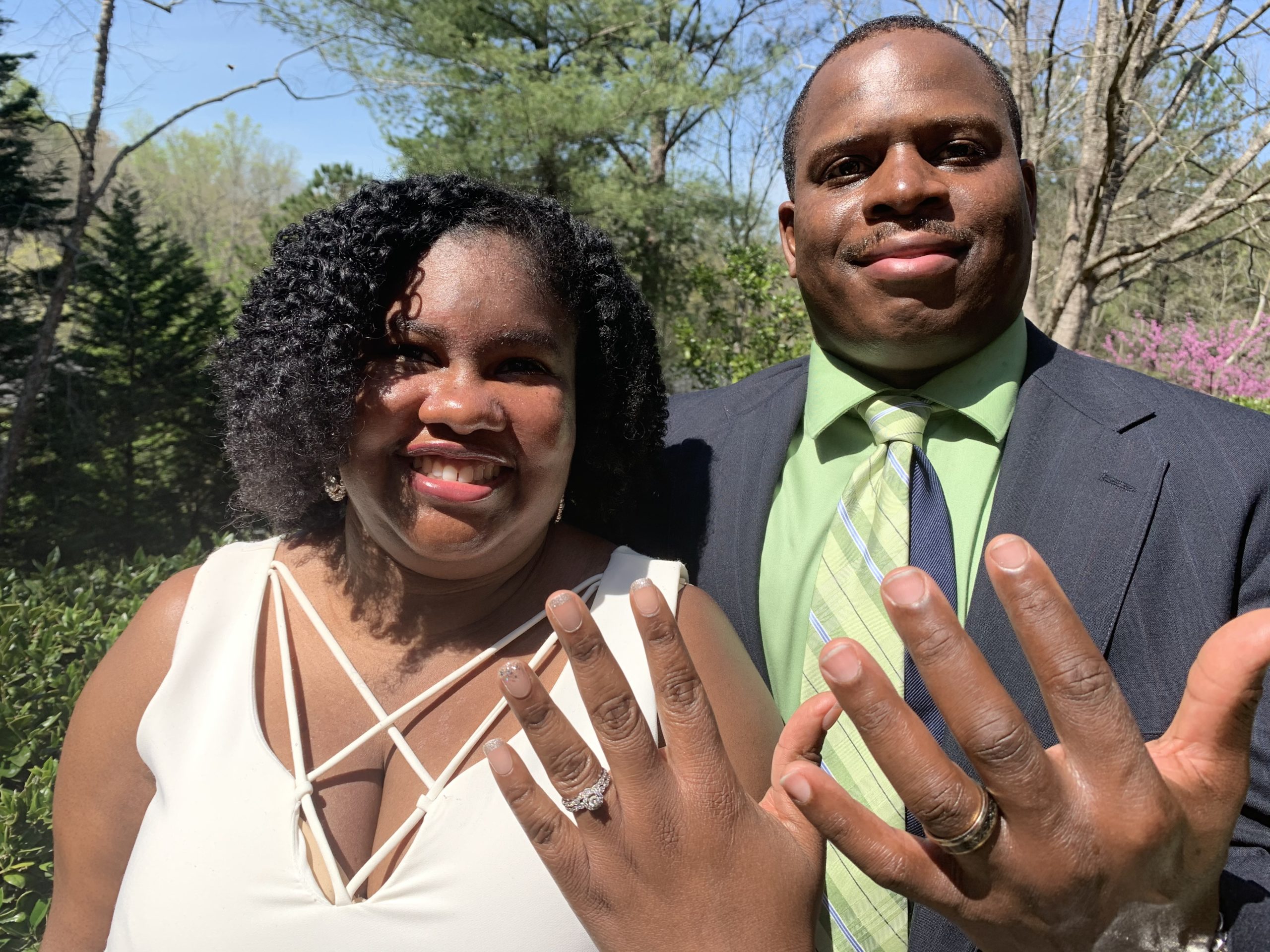 A Strange and Wonderful Time
This strange, terrible and wonderful spring of 2020 has not been the season any of us expected. If we have learned anything from this time of changes, it's that love can never be cancelled. Love will always find a way. And miracles happen every moment; bidden or unbidden. Just keep asking, and eventually the answer will be Yes.
Congratulations, Adrianne and Gabriel. It was my honor to marry you, and I wish you and your family a lifetime of love and happiness and many more miracles!
My friend (and former client!) Daryn Kagan published Adrianne and Gabriel's story on her blog of uplifting and positive stories. Check out her post to read more!
---
Sweet words from a sweet couple:
Thank you so much for officiating our wedding! With all the focus on Covid-19, you really helped us to still have a beautiful ceremony that brought our family and friends together virtually. We really appreciate how you captured every aspect of our vision. We would definitely recommend to any couple! ~ Adrianne and Gabriel