Everyone Is Looking for Their Prints Charming
Let's talk wedding gifts today! More specifically, let's talk about weddings prints. We love this trend of giving a couple something personalized that they can either frame and hang in their home, or put a magnet on it to keep on their refrigerator! They are great for the shopper on a budget, but still pack a lot of heartfelt punches (in the nicest way).
Here are three (because all good things come in threes) of our favorites we have found from Etsy! The monogram print at the top of the post can be found here.
This state outline print can be found here.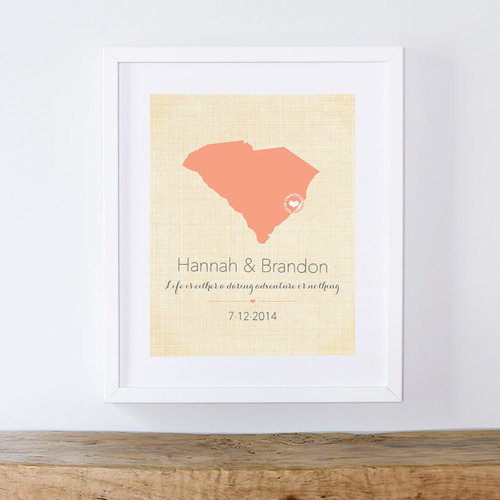 You can find this skyline silhouette here.