The wedding story of Zeena and Ramsey, who were married May 19, 2018, at Second Congregational Church and the Delamar Hotel in Greenwich, Connecticut. They danced the entire day, and their love shone like gold!
---
"Daria!!! You are truly amazing! I can't thank you enough for everything you've done these past few months. Sooo incredibly grateful for you and your unique skillset. Sending you love!"
~ Zeena (bride), from a text she sent me the morning after the wedding

About The Wedding
Zeena's mom Layla found me by pure luck, and we are both so grateful she did! Just about the time she was starting to get nervous about pulling all of the details together for Zeena and Ramsey's wedding, I stepped in and together we planned the rest of the big day in Zeena's hometown of Greenwich, CT, while Zeena and Ramsey continued their work as medical residents in Boston.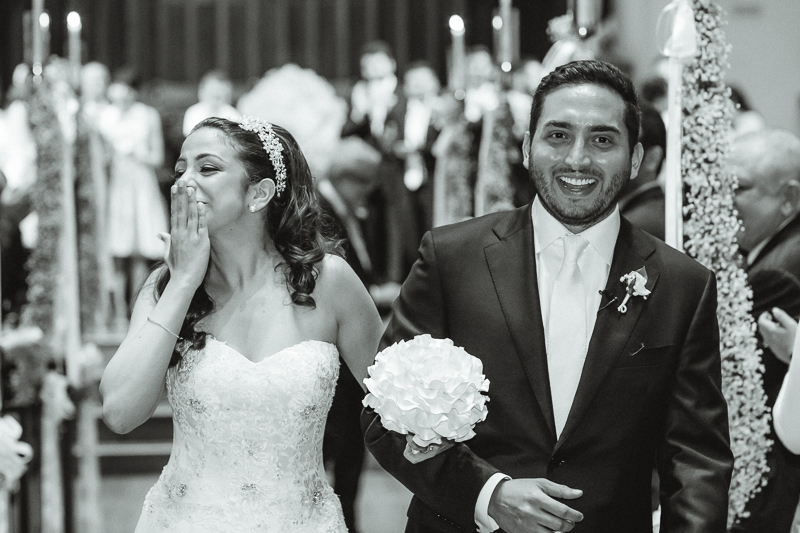 From a custom-designed flower for Zeena to carry, to the song composed by the church's music director for Zeena's processional, to the flash mob singing the recessional, to the clouds of baby's breath and exquisite orchids on the tables, to the Lebanese dancers who drummed Zeena and Ramsey into the reception and later performed a traditional Lebanese dance, to the elegant four-course dinner at the beautiful Delamar Hotel on the water, it was an unforgettable event!
Even the flip flops for dancing matched the gold color scheme! The guests definitely made use of them, as DJ Paul and DJ Moe kept them on the dance floor the entire night.
My Favorite Detail
Zeena and Ramsey had a fabulous hashtag (#Ramzeen2018). Their wedding party was mixed genders on each side (a trend I love!), and everyone got dressed at Zeena's parents' home. Everyone had T-shirts to wear, with either Team Bride in gold or Team Groom in silver (I couldn't choose a side, so I went without!). The group had great fun taking competing group photos before the couple's First Look photos!
My Favorite Moment
This was my first Lebanese wedding, and I loved the dancers! The zaffeh (drummers introducing Zeena and Ramsey into the reception and enticing everyone onto the dance floor for a wild welcome dance) and the dabke (a fascinating blend of acrobatic dance performance and a group dance that is very similar to the Jewish Horah, but done to Arabic music) were so personable and entertaining – the perfect addition to honor Zeena and Ramsey's heritage.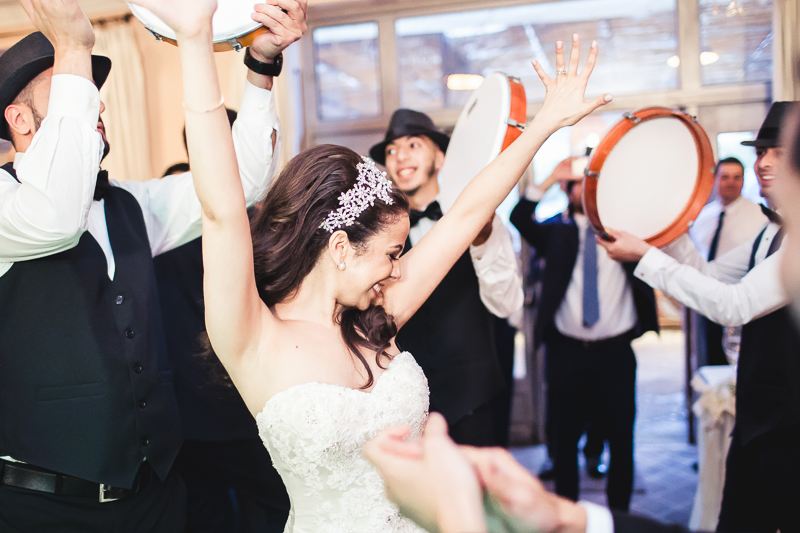 Congratulations, Zeena and Ramsey! It was a joy to work with you and your family! Best wishes for a lifetime of love.
---
Venues
Ceremony Second Congregational Church
Reception The Delamar Hotel, Greenwich
Services
Officiants Rev. Max Grant and Rev. Sinote Ibrahim
Ceremony Music Alexander Constantine
Photographer/Videographer Magic Flute
Hair Maria Livsey Salon
Makeup Elizabeth Bellom
Florist Greenwich Orchids
Catering L'Escale at The Delamar Hotel
Baker By The Way Bakery
DJ James Daniel Entertainment, DJ Paul Lacano
Lebanese DJ BrightLoud Entertainment, DJ Moe
Lebanese Dancers Afra Events
Transportation Red Oak Transportation
Welcome Dinner Gabriele's Italian Steakhouse
See more beautiful photos from Magic Flute here!