The wedding story of Courtney and Lindsay, who were married Monday, May 29, 2017, at Monday Night Brewing in Atlanta, Georgia. Rain poured down, but nothing could stop the overflowing love of this beautiful couple!
---
It was beautiful and perfect and would not have been the same without you! ~ Courtney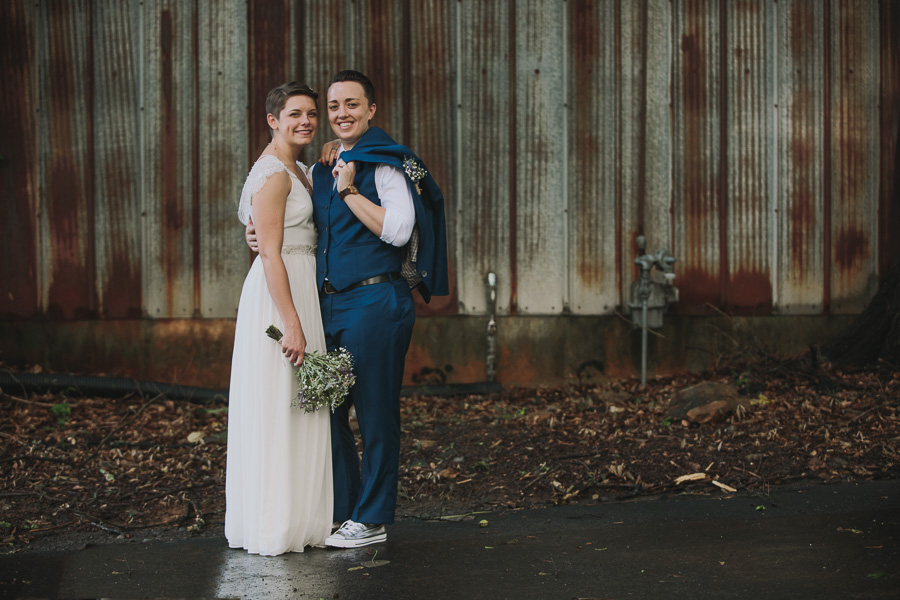 About The Wedding
Rain? Who cares about rain, when you're in love? Certainly not Courtney and Lindsay – who had a beautiful wedding AND buckets and buckets of rain – but also lots of love on their special day. A rainy day makes it cozy inside, and that was definitely the case!
Monday Night Brewing's stage made the perfect spot to place the branch arch for the ceremony, which was lit with hanging candles. A dear friend of theirs was the officiant, and brought everyone to tears with his moving homily.
As usually happens, by the time it was photo time, the rain had cleared, so while guests enjoyed hors d'oeuvres, we commandeered the back half of the deck and took lots of fun photos.
Guests then enjoyed a buffet dinner, capped off by a s'mores station, the wedding cake, AND a late-night taco station.
I'm amazed the guests could move, much less dance, but a fabulous party ensued, complete with glowsticks for all.
My Favorite Details
Item one: My wonderful, oversized, white, wedding umbrella, which got Courtney and Lindsay and their wedding party (if not me) into the cars in a relatively dry condition as we left for the venue during a deluge.
A very close second: the framed poster of the words of the Supreme Court's decision to legalize gay marriage that we displayed at the reception. #lovewins
And a third: the painting of one of Courtney and Lindsay's rescue pups that the best man gifted them as a surprise during his toast. Animal lovers unite!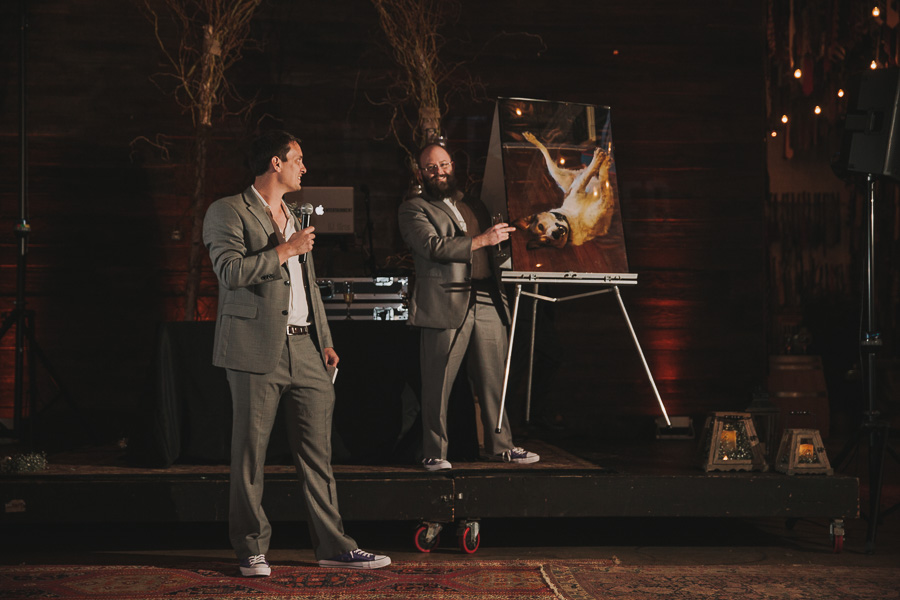 My Favorite Moment
I love it when my couples really embrace their private date (their time to eat dinner and relax in private before joining their parties). Sometimes I have to "encourage" (read: force!) couples to relax with each other for a moment. Not this couple! Courtney and Lindsay did it right – took their time, really enjoyed the food, and exchanged gifts. Then they were refreshed and ready to party!
As you can see, they enjoyed a fabulous night!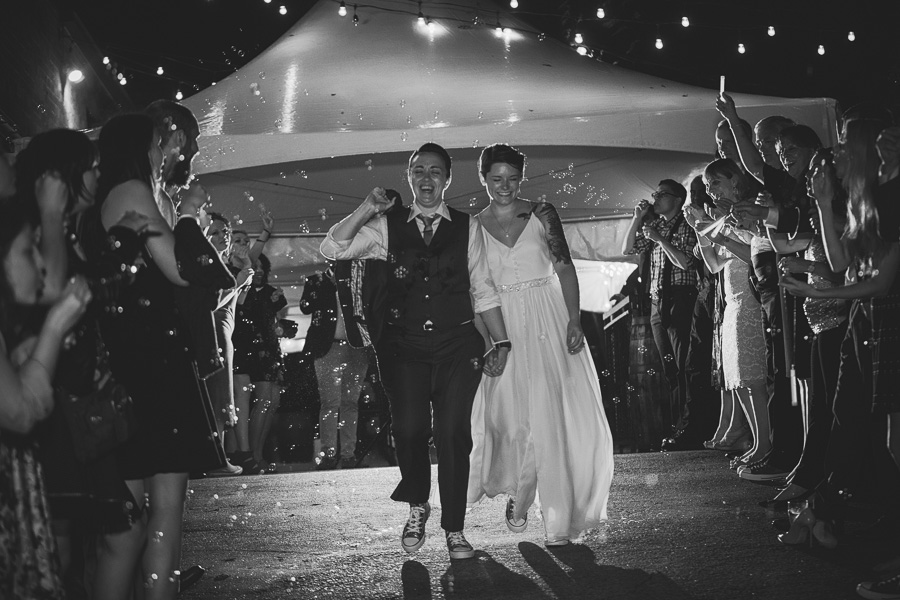 Congratulations, Courtney and Lindsey! Your wedding is living proof that nothing can dampen the spirit of true love. Best wishes for a lifetime of love!
---
Venue
Services
Officiant Marty Heller (friend of the couple)
Other Rentals Marquee Event Rentals (formerly M&M)
Florist Dercke Burgener (friend of the family)
See more beautiful photos from Amanda Summerlin here!