The wedding story of Amy and Trey, who were married March 30, 2013, at Summerour Studio in Atlanta, Georgia. It was a day of wonderful surprises, fabulous spring weather and so much love and joy!
---
Words could never express my appreciation for all you have done! We honestly could not have pulled off this wedding without you! We truly felt like we were dealing with our best friend! Thank you, thank you, thank you!!!!" ~ Cathy (MOB)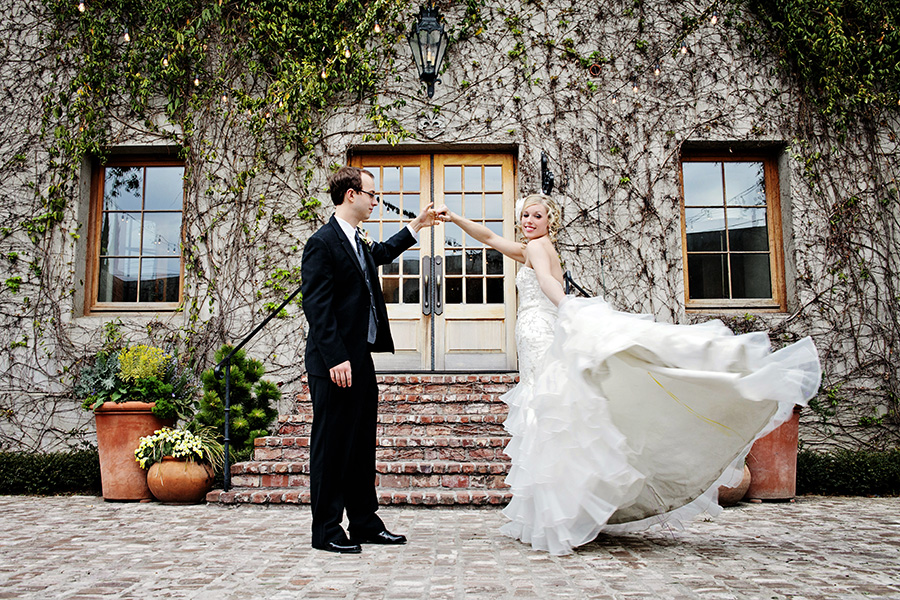 I always adore working at Summerour Studio. It's a beautiful blank slate and I love seeing what each couple does with the space. Amy's color palette of whites and purples, beautifully executed by Unique Floral Expressions, was perfect for her early spring wedding.
The day was filled with wonderful surprises, planned both by Amy for others, and by others for Amy. As guests entered Summerour's Tuscan courtyard, they were greeted with pre-ceremony prosecco as a welcome. Trey's cousin officiated a warm and meaningful ceremony, and guests then returned to the courtyard for cocktail hour and Trey's homemade signature cocktails, with surprise koozies as favors.
My Favorite Detail
Amy designed her programs as a running commentary on how the processional and ceremony would go, and the design was heavy on typography, with lots of different fonts and graphic elements. They were such fun for the guests to read! (Sorry I don't have a photo to show!)
Trey and Amy welcomed their guests back for dinner with their first dance – which (unbeknownst to Trey) was sung and played by Trey's father and sister. After the guests sampled Bold's delicious dinner stations (love the mac and cheese!), the sweet surprises continued with the father/daughter dance (more about that below) and general merriment and fun as DJ Tod worked the crowd. Amy and Trey departed in the last surprise of the evening – a vintage car hired by Amy's dad.
My Favorite Moment
The father/daughter dance always gets me a little teary-eyed, and this one was one of the best, and most unique, I've ever seen. With encouragement from Amy's mom, Amy's dad (who is NOT a professional singer) decided to go into the recording studio to record himself singing the song (Walk With You by Edwin McCain). As a side note, he did this the week of the wedding! Before the dance began, he gave a sweet and heartfelt speech but didn't mention the surprise with the song – he let Amy figure it out herself, which she did about halfway through. Then, at the end, DJ Tod explained what made the song extra special. I don't think there was a dry eye in the house!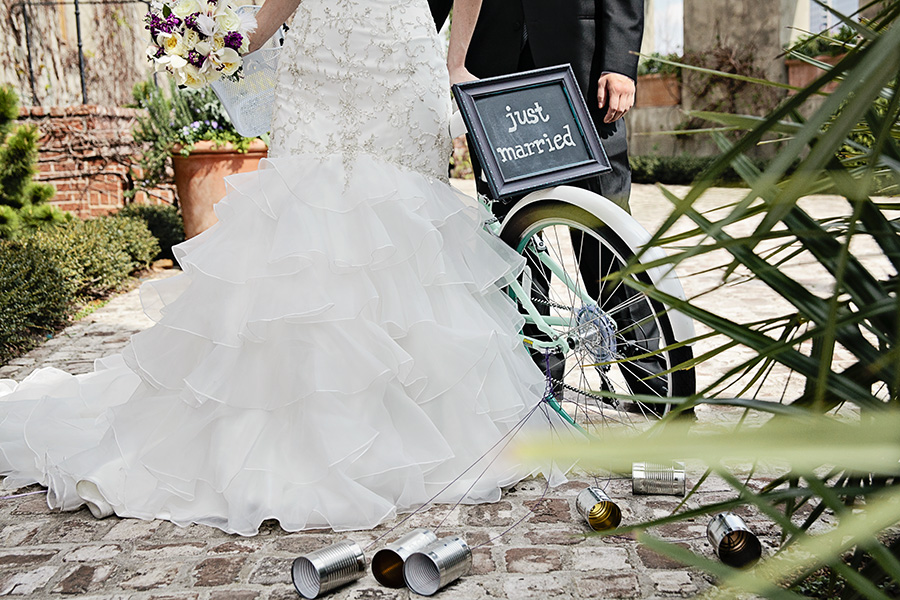 Congratulations, Amy and Trey, and thank you for being a Circle of Love Weddings couple! We're family now… love y'all! Best wishes for a beautiful life together!
---
Venue and Services
Officiant
Rev. Wendy Cade
(family)
Photographer
Jess Fouts Photography
(no longer shooting weddings)
Videographer
Rusticus Films
Caterer and Baker
Bold American
Florist
Unique Floral Expressions
Guitarist
Abby Mazza
DJ
Peavy Entertainment
Photo Booth
Majestic Photo Booth
Transportation
Classy Car Limo
Host Hotel
Twelve Atlantic Station