The wedding story of Sara and Jacob, who were married March 28, 2015, at King Plow Arts Center in Atlanta, Georgia. North meets South in a Jewish wedding filled with personal touches and joyful celebration.
---
About The Wedding
Sara and Jacob are two lawyers who live in New York City – Sara is from the North, and Jacob's family is from Montgomery, Alabama. They met at Emory law school, and Atlanta is very special to them, so they decided to hold their North meets South wedding here. When we started, they were booked at Mason Murer Art Gallery. When that venue ended up moving to a new location and undergoing extensive renovations, we moved the wedding to King Plow Arts Center, which was their true favorite anyway. Things always work out, one way or another!
I assisted Sara and Jacob in planning the rehearsal dinner as well as the wedding, and it was almost as big as the wedding itself! The casual picnic-style affair at the Trolley Barn, with burlap tablecloths, red checkered napkins, and fabulous Southern food, was a showpiece of entertaining speeches, emceed by Jacob's father!
The wedding ceremony was a family affair. There was no wedding party, but Sara and Jacob asked their parents and siblings to stand up with them beneath the huppah. Jacob's uncle Tim did a fabulous job officiating his first wedding ever – you would never know it, as he was a natural!
The ceremony had so many lovely personal touches: from all the family heirlooms (Jacob's grandfather's tallit (prayer shawl), the wedding canopy fabric made from Sara's grandmother's wedding gown, and the kiddish cup from Sara's bat mitzvah), to the Seven Blessings which were read by seven different friends, to the moving parents' blessing at the end of the ceremony as Sara and Jacob were wrapped in the tallit.
(Read more about the blessing in this post.)
After the ceremony, the party commenced! I heard multiple guests raving about the food – especially the boursin cheese-stuffed cherry tomato appetizers with a mini squirt of bloody mary mix, which the event manager and I agreed are very underrated. Mini pies and desserts took the place of a traditional wedding cake, and the stations were more (but different) Southern-style food.
The room was gorgeously decorated with garden-style floral arrangements in shades of white, blush and pale peach for an elegant early spring look. The Showstoppers band knocked it out of the park as always – people hit the dance floor immediately as the doors opened for dinner, even before finding their tables!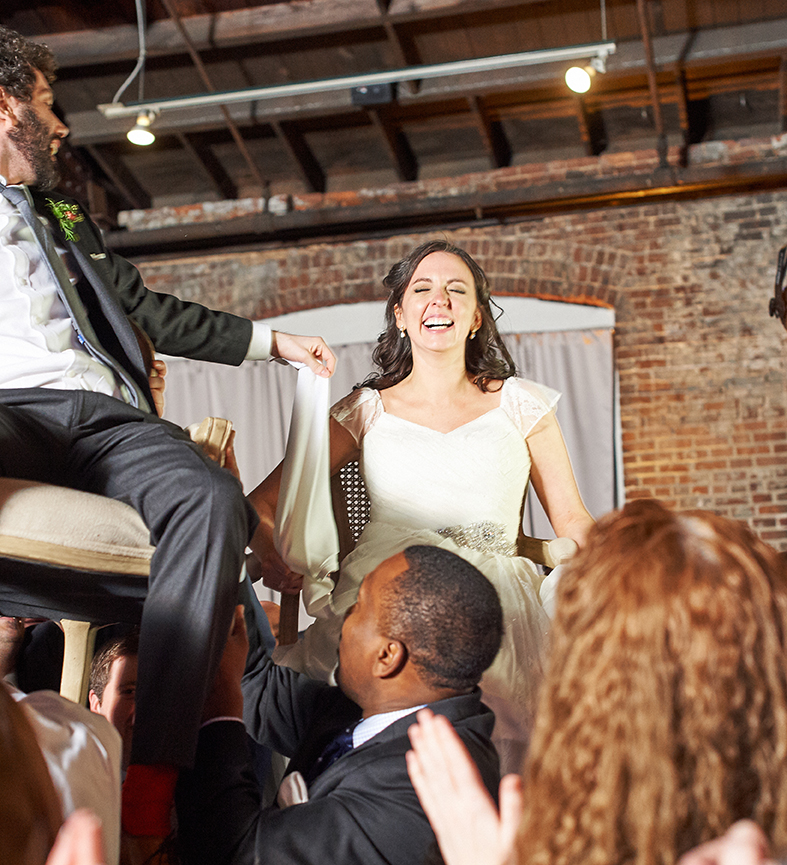 But it was after dinner that the party really got going. Sara and Jacob were serenaded by all the guests in Jacob's family tradition, and then everyone joined a rousing Hora where the bride and groom and both sets of parents were hoisted up in the chairs. I could see that Sara and Jacob were taking my advice to enjoy the moments and their guests! Sadly, all good things must come to an end, and the couple departed on the bus with their guests, on their way to an exciting honeymoon in Nicaragua.
My Favorite Detail
Welcome bags stuffed full (and I mean full!) of treats – Sara rattled off a seemingly never-ending list when describing them to me – and a very detailed welcome booklet with weekend details and all of their favorite places in Atlanta.
My Favorite Moment Number Two
(Number One was the parents' blessing…)
Near the end of the night, Jacob literally dragged me onto the dance floor (despite my protests!). He insisted I was family too and had to celebrate with them. How could I argue with that? What a privilege it is to get so close to my wonderful couples that they consider me part of their lives.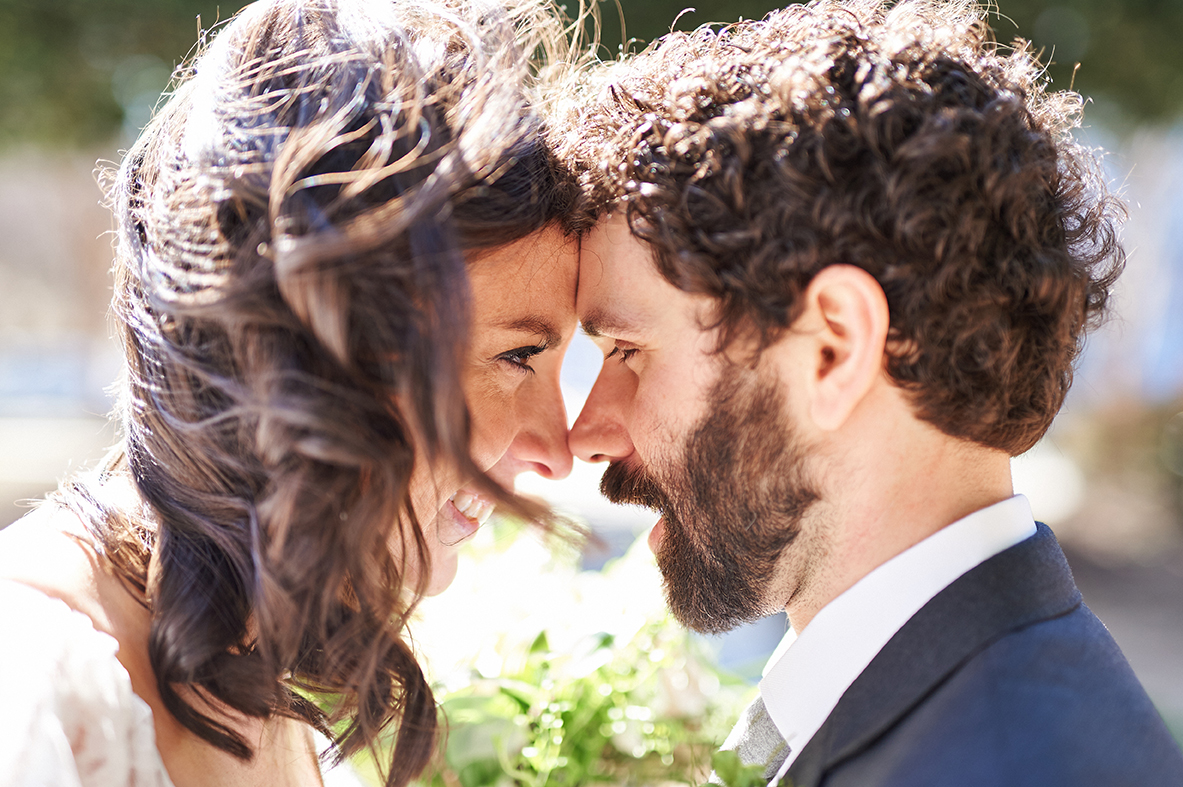 Congratulations, Sara and Jacob! I'll come visit you in NYC! Wishing you a lifetime of love and happiness.
---
Wedding Venue
Wedding Services
Rehearsal Dinner Venue
Rehearsal Dinner Services